On the afternoon of November 18th, a delegation of 4 people from Japan led by President of Syusei Technical College (STC) Mr. Yamashita Yuki and President of Kobe International Language School (KILS) Ms. Yamamoto Mayu visited Wuhan Polytechnic for the first time. Vice president Xu Gongjin, Director of International Relations Zhang Yichan, Japanese teacher Matsui and other related personnel met with the Japanese guests.
Vice president Xu Gongjin meets with Japanese guests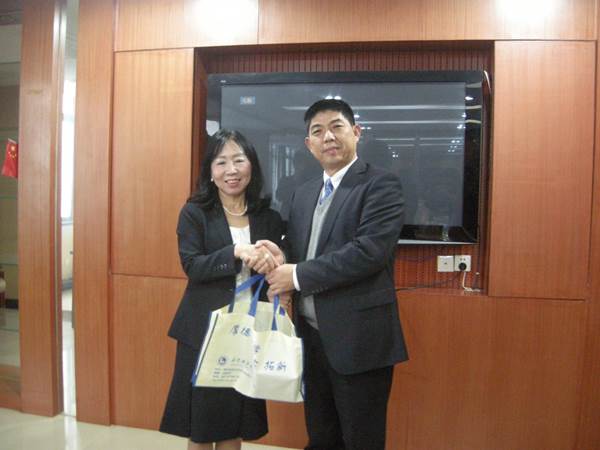 Xu Gongjin exchange gifts with Ms. Yamamoto Mayu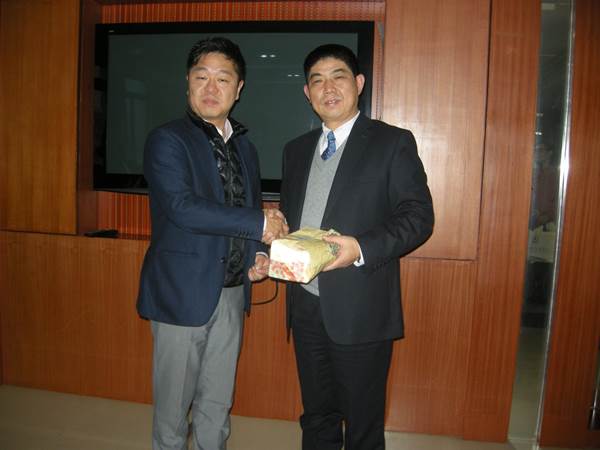 Xu Gongjin exchange gifts with Mr. Yamashita Yuki
Xu Gongjin warmly welcomed the guests on behalf of Wuhan Polytechnic (WHPT) at the beginning of the meeting. He then briefly introduced WHPT to the guests, particularly its internationalization, open school-running mode with profound school-enterprise integration and talent cultivation featuring diverse work-based learning. Xu also conveyed the hope to enhance mutual understanding and communication and to discuss the possibility of establishing substantive cooperation in related fields, laying a foundation for both sides to establish friendly strategic cooperative relationship.
Yamashita Yuki and Yamamoto Mayu expressed heartfelt thanks for our warm reception and introduced respectively their general situations, discipline superiority and the cooperation with colleges or universities in China They both said that this visit increased their knowledge of WHPT's school-running capacity in China's vocational education and high-quality student sources. They showed a strong interest in educational cooperation with our school, and sincerely invited us to pay a return visit to further enhance understanding and facilitate cooperation.
Both parties also probed into the concrete cooperation intention and cooperation mode, and showed the willingness to keep further communication and make further effort establish long-term stable relations of cooperation and set up specific cooperation projects.
During the visit, accompanied by relevant staff, the guests visited our campus and teaching and training facilities of School of Architectural Engineering, School of Tourism and Aviation Services, and held talks with heads of these schools.
Japanese guests visiting the incubation center of School of Tourism and Aviation Services.